Mediterranean cuisine is renowned for being healthy. That isn't surprising―Mediterranean dishes are made with fresh fruit and vegetables, the best quality fish and grilled meats, as well as lashings of olive oil. These basic ingredients, liberally flavoured with five essential herbs and spices, are what you need to have on hand if you want to replicate the aromatic Mediterranean dishes in your own home.
This is precisely the type of cuisine that we decided to showcase at our brand new Kóz bistro. The restaurant is located within the Versō hotel, situated on the shores of Lake Memphremagog.
These five aromatic herbs and spices will add pizazz to your cooking, as well as evoke the tasty flavours of the Mediterranean region―guaranteed to get your mouth watering!
Fresh Mint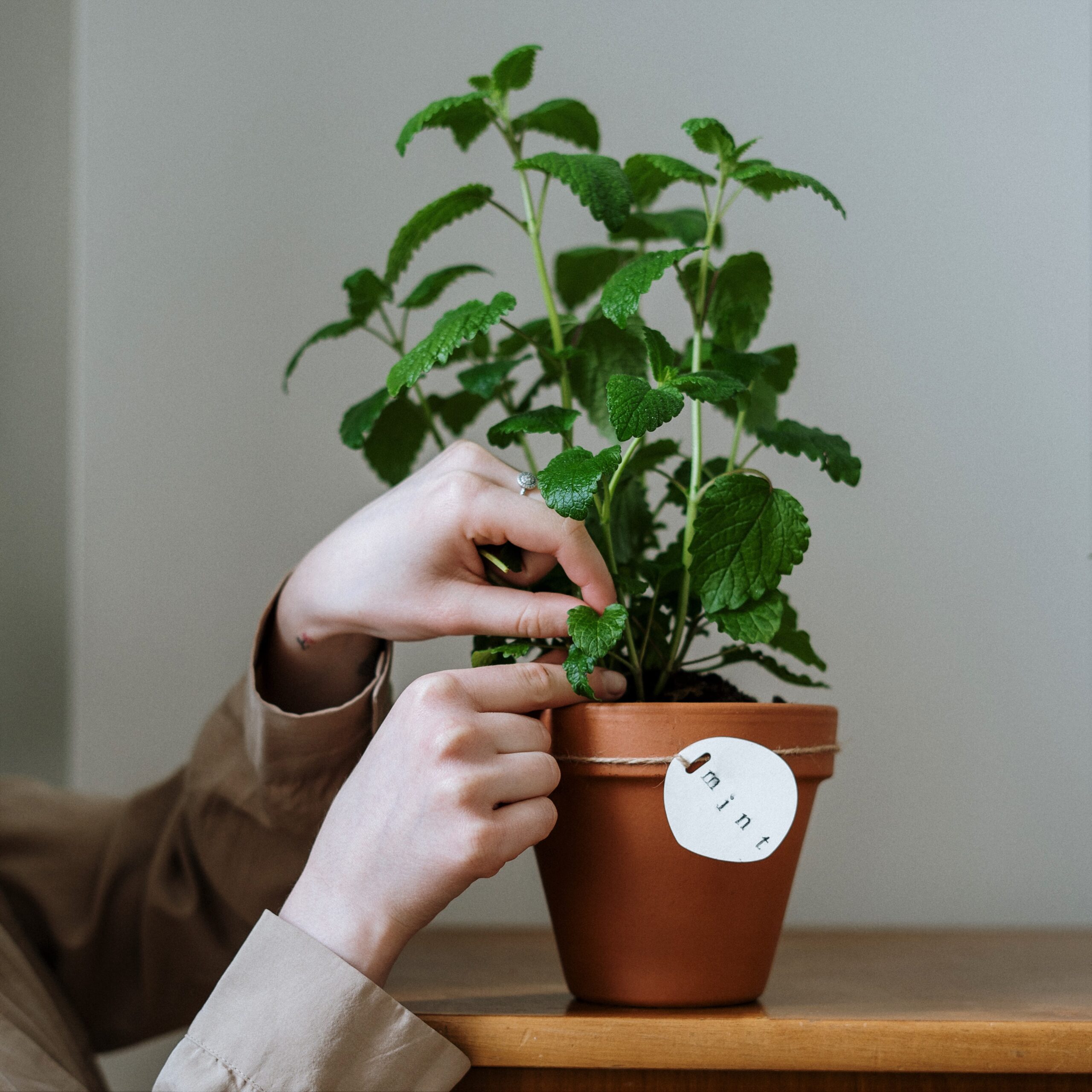 If you have a vegetable garden, chances are you are already familiar with mint. There are many varieties and each has a distinct aroma of its own―peppermint, lemon mint, spearmint, chocolate mint… The list goes on. Mint is an essential addition to many Mediterranean dishes. It goes particularly well with lamb or pork―meats with strong flavours that the mint helps to mitigate. It is also a great addition to an appetizer dip or for garnishing a salad. Its fresh taste puts a zing into any dish, even desserts. When incorporated into a fruit salad or homemade gelato, it's absolutely divine!
Oregano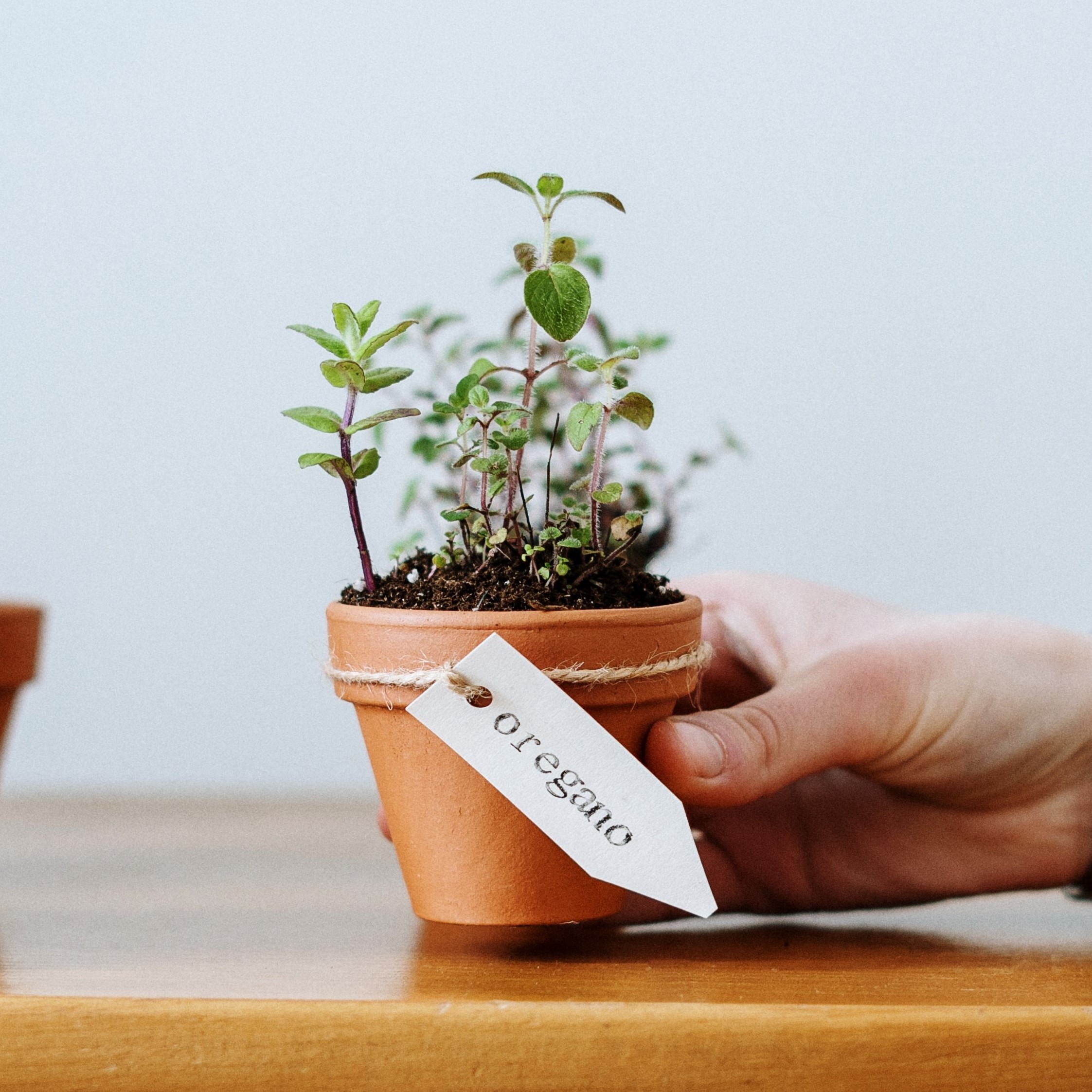 The ancient Greeks were very familiar with oregano, but not just for cooking. They also used it to counteract certain ailments. Indeed, throughout the Mediterranean region, this perennial herb is considered to have medicinal properties. In a modern context, we're more familiar with its use as a seasoning for the always popular Greek salad. Dried oregano has a strong aroma, which balances the taste of tomato―one of the reasons it's added to so many Mediterranean dishes. Oregano is also one of the traditional herbs of Provence, along with rosemary and thyme (among other seasonings).
Smoked Paprika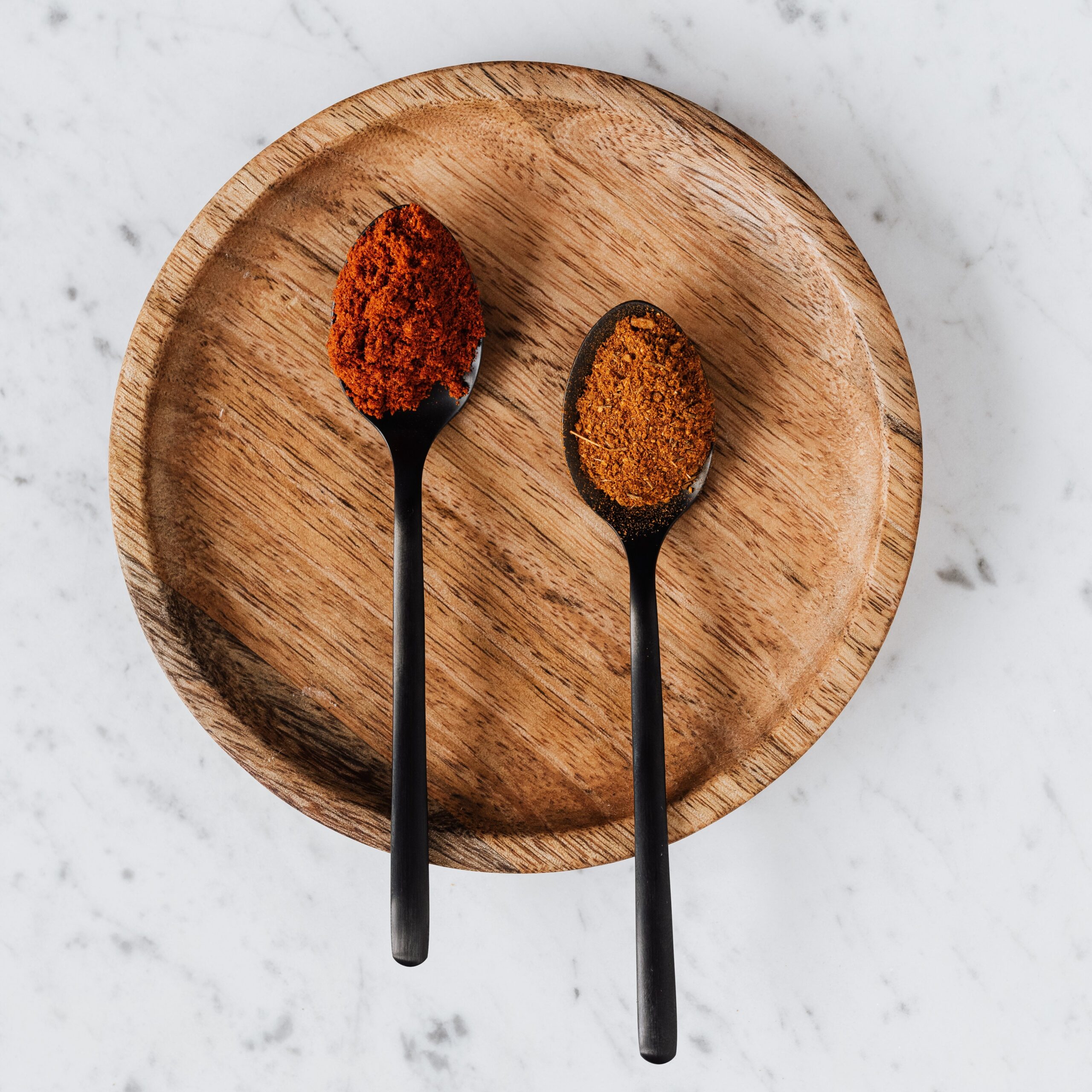 Paprika is made from dehydrated, ground red peppers. There are a number of different types on the market―sweet paprika, Hungarian paprika and smoked paprika, to name a few. The latter is a darker colour than the others and has a smoky taste. It lends a strong flavour to dishes such as tajine, chakchouka, baba ganoush, and other Mediterranean dishes. If you like strong flavours, add as much smoked paprika as you like to your recipes! If you have a more sensitive palate, you might prefer a milder paprika.
Za'atar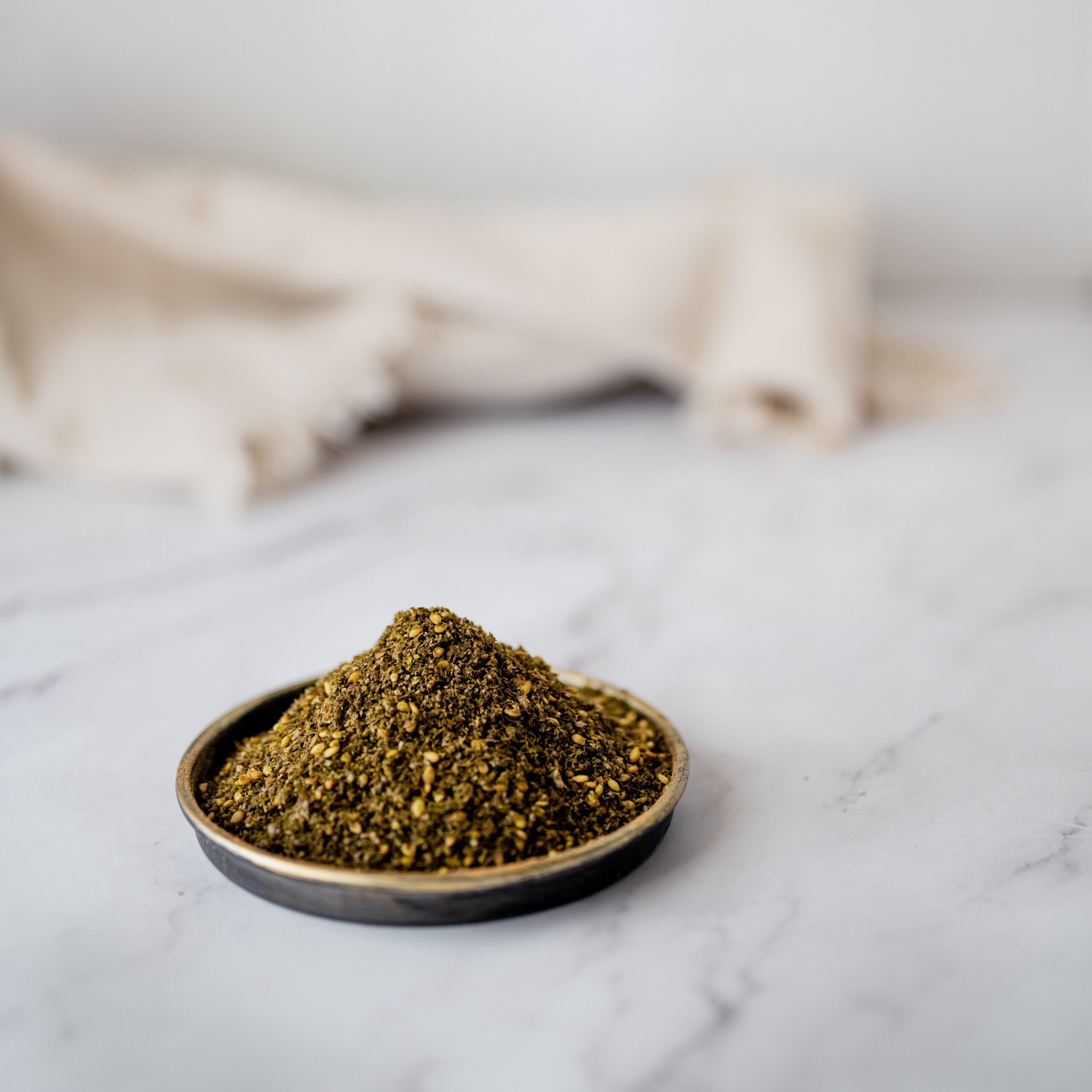 The word 'za'atar' means 'thyme' in Arabic, but it actually isn't thyme―at least not by itself. Za'atar (as we use the word), is a mixture of herbs and spices which, while thyme is one of the ingredients, also includes cumin, savory, oregano, sesame (and some others). Recipes vary from region to region and from chef to chef! Za'atar is used to season vegetable dishes or in a marinade for meat.
Za'atar is also popular as a topping for bread. Before baking your bread in the oven, you can brush it with a blend of oil and zaatar. Alternatively, dip slices of baked bread into little dishes of oil, flavoured with spices. At the Kóz bistro, we love sprinkling za'atar over our baked pita bread, which accompanies all of our servings of food.
Sumac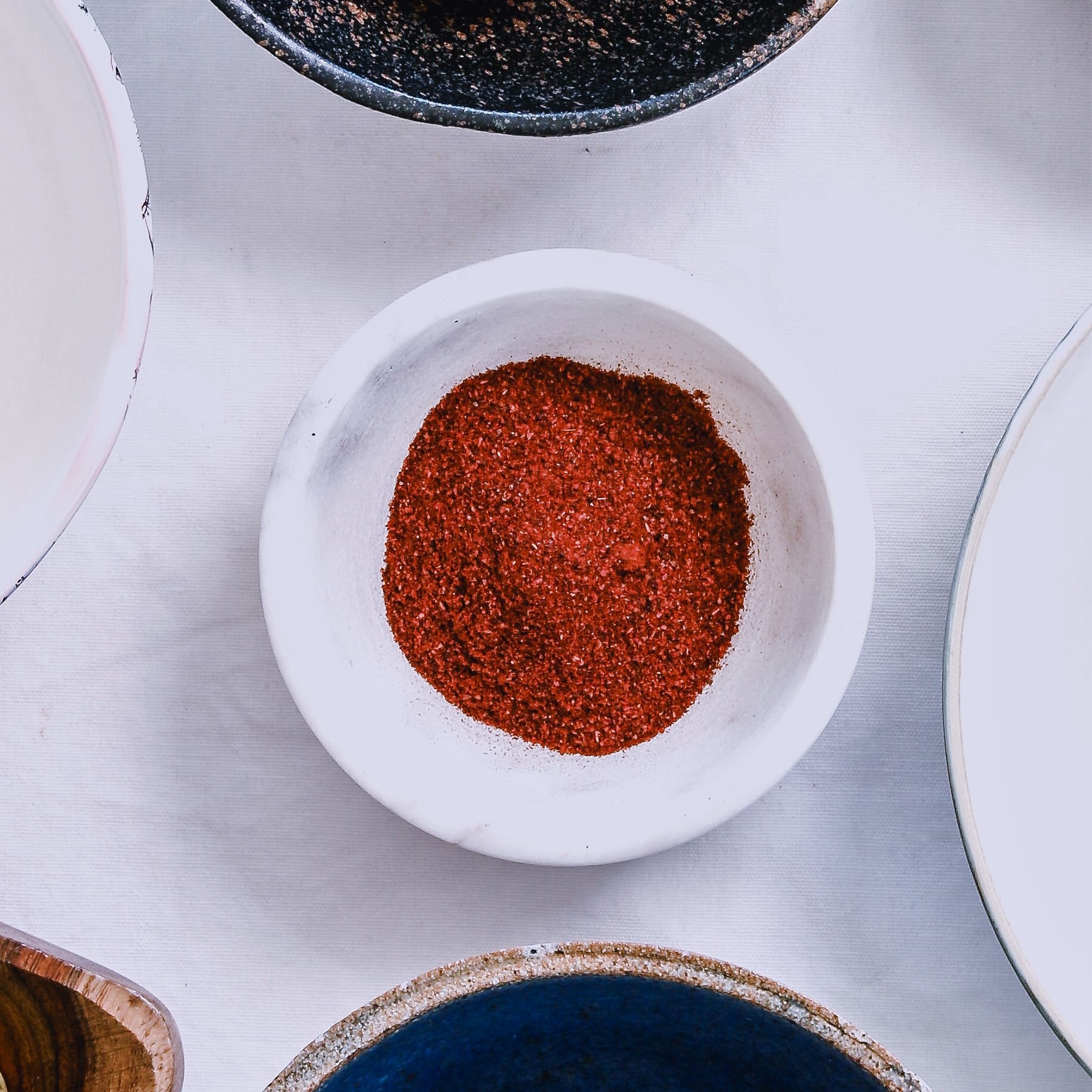 Sumac is a tangy spice with fruity undertones, which tastes a little like lemon and vinegar. It also has saline properties and can be added to a recipe as a substitute for salt. This spice, which comes in the form of a dark red powder, adds a citrusy tartness to seafood dishes, dips, and poultry. Sumac is one of the main ingredients of fattoush (Syrian salad), along with tomatoes, cucumber, radishes, apples, and pita chips.
Have we whetted your appetite yet? On the way to the grocery store to pick up your new herbs and spices, pop into the Kóz bistro! You'll love our tasty, fresh and colourful Mediterranean dishes, inspired by the cuisines of Greece, Turkey, Georgia, and Lebanon. Currently, you can eat in our dining room or order something to take away―a kick-start for your own culinary enterprise!
To find out how to follow one of Chef Filion's recipes, click here:
In our latest article, Chef Filion reveals all her secrets for cooking one of her recipes.
---
To read our other blog posts, click here!