This month, our chef Geneviève Filion has created a recipe for Baba Ganoush that you can make in the comfort of your own home. The dish is delicious and by following Geneviève's cooking tips you can turn out a meal with a professional touch, ready to impress your guests (when that once more becomes possible!) Meanwhile, why not try it out with your significant other?
.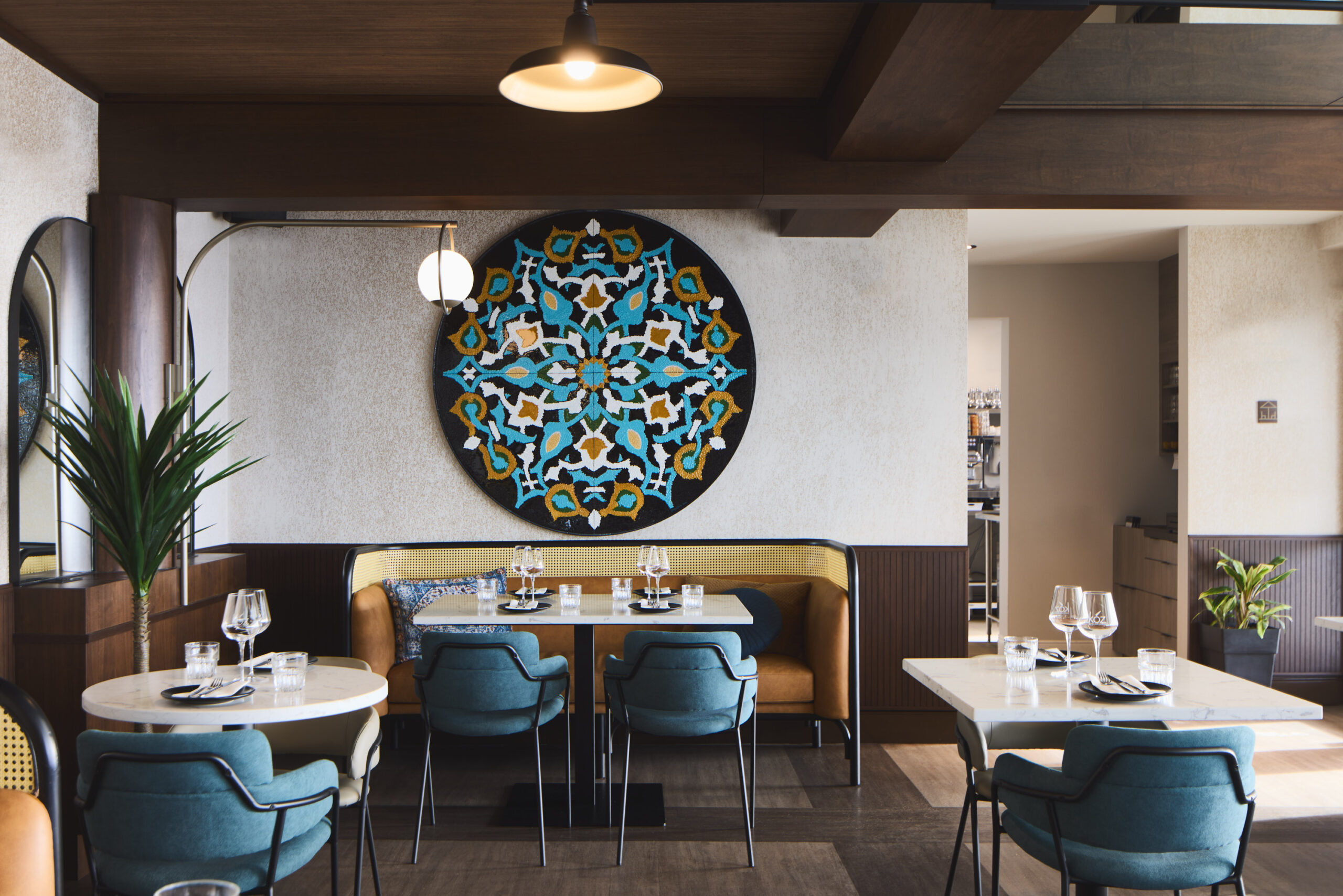 .
"I love this recipe. The dish is easy to make and really tasty. Not only that, you can customize it according to what takes your fancy. I'm pretty sure your guests will be impressed!"
—   Chef Geneviève Fillion
.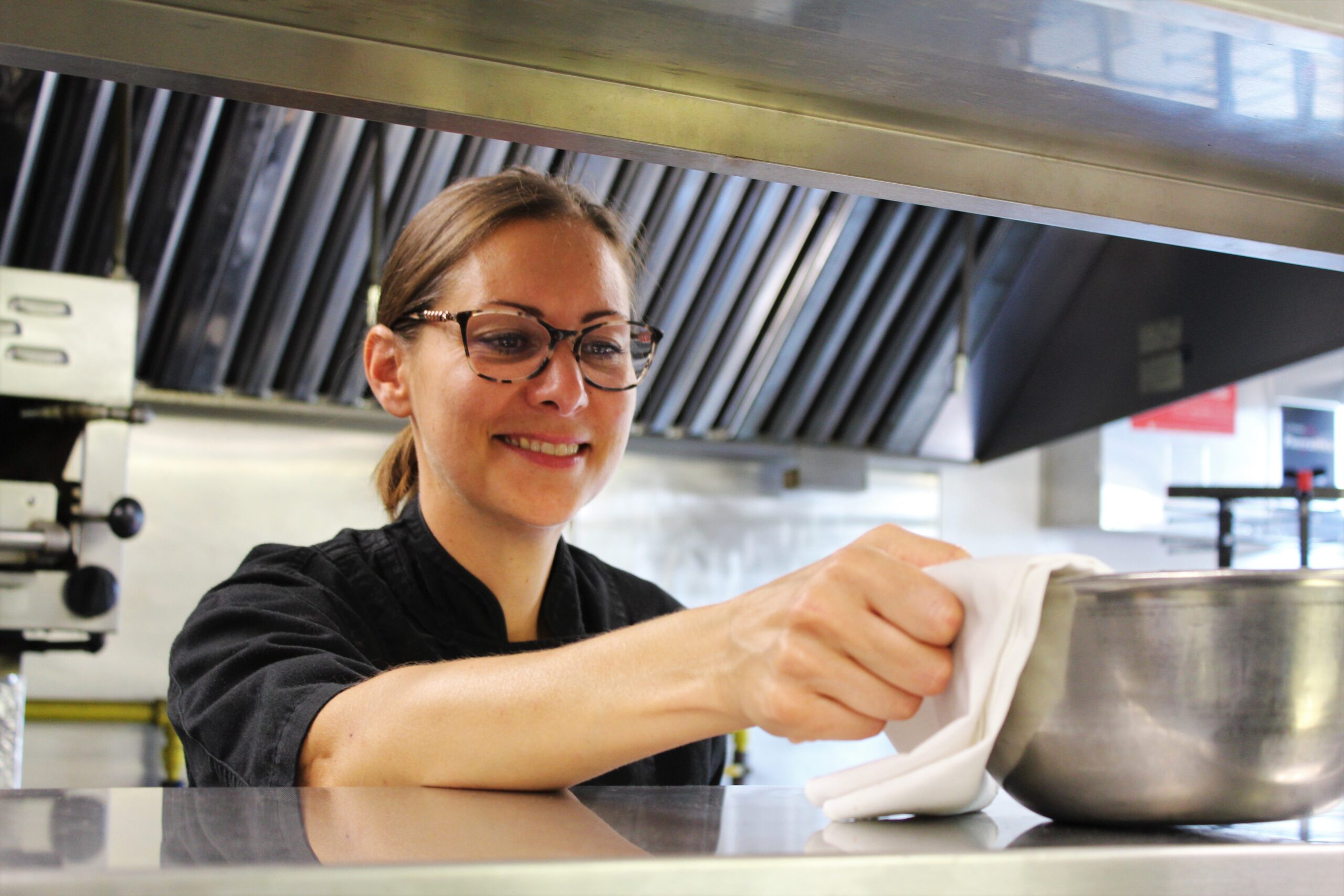 .
First Step: Baba Ganoush
Time: 45 minutes
Servings: 4
| | |
| --- | --- |
| Ingredients | Quantity |
|       Medium-sized eggplants |       2 |
|       Garlic cloves |       2 |
|       Tahini |       1/4 cup |
|       Lemon juice and zest |       1 |
|       Ground cumin |       1/4 tsp |
|       Olive oil |       1/3 cup |
.
Preparation   
Cut the eggplants lengthwise and brush them with a little olive oil, salt and pepper.
Bake at 375 °F for 20 to 30 minutes, or until the flesh is completely soft. Leave to cool for a couple of minutes.
Using a spoon, scrape the flesh of the eggplants from their skin.
In a food processor, blend the flesh with all the other ingredients, then gradually add the olive oil until the mixture becomes a smooth purée.
Season to taste with salt and lemon zest.
.
Some tips to customize your Baba Ganoush:
If you don't have tahini, you can substitute it with good quality sesame oil.
For an extra little 'kick' of flavour, barbecue the eggplants or add 1-2 drops of liquid smoke.
To add some bulk and/or protein to your dish, combine a cup of canned chickpeas with the mixture in the food processor.
Prior to serving, for a simple garnish and to add some colour, decorate with fresh mint or cilantro.
.
Second Step: Shirazi Salad
A great addition to your dish (and an even more effective way to impress your guests!) is to augment it with a Shirazi salad―a simple way to add freshness to your Baba Ganoush. If there's some salad left over, don't worry. You can finish it off yourself, because it tastes just as good on its own!
Time: 30 minutes
Servings: 4 to 6
| | |
| --- | --- |
| Ingredients | Quantity |
|       English cucumber |       1/2 |
|       Tomatoes |       2 |
|       Pepper |       1 |
|       Red onion |       1 |
|       Chopped mint |       1/2 cup |
|       Chopped coriander |       1/2 cup |
|       Chopped parsley |       1/2 cup |
|       Lemon juice and zest |       1 |
|       Olive oil |       1/4 cup |
|       Salt and pepper |       To taste |
.
Preparation   
Brunoise* cut all the vegetables
In a salad bowl, combine the vegetables, herbs and lemon juice, then add the olive oil, salt and pepper.
Season to taste and add lemon zest.
Eat on its own or on top of Baba Ganoush. Bon appétit!
.
*Note: Brunoise is a standard culinary cut. It refers to dicing food into very small (approximately 3 mm) pieces.
.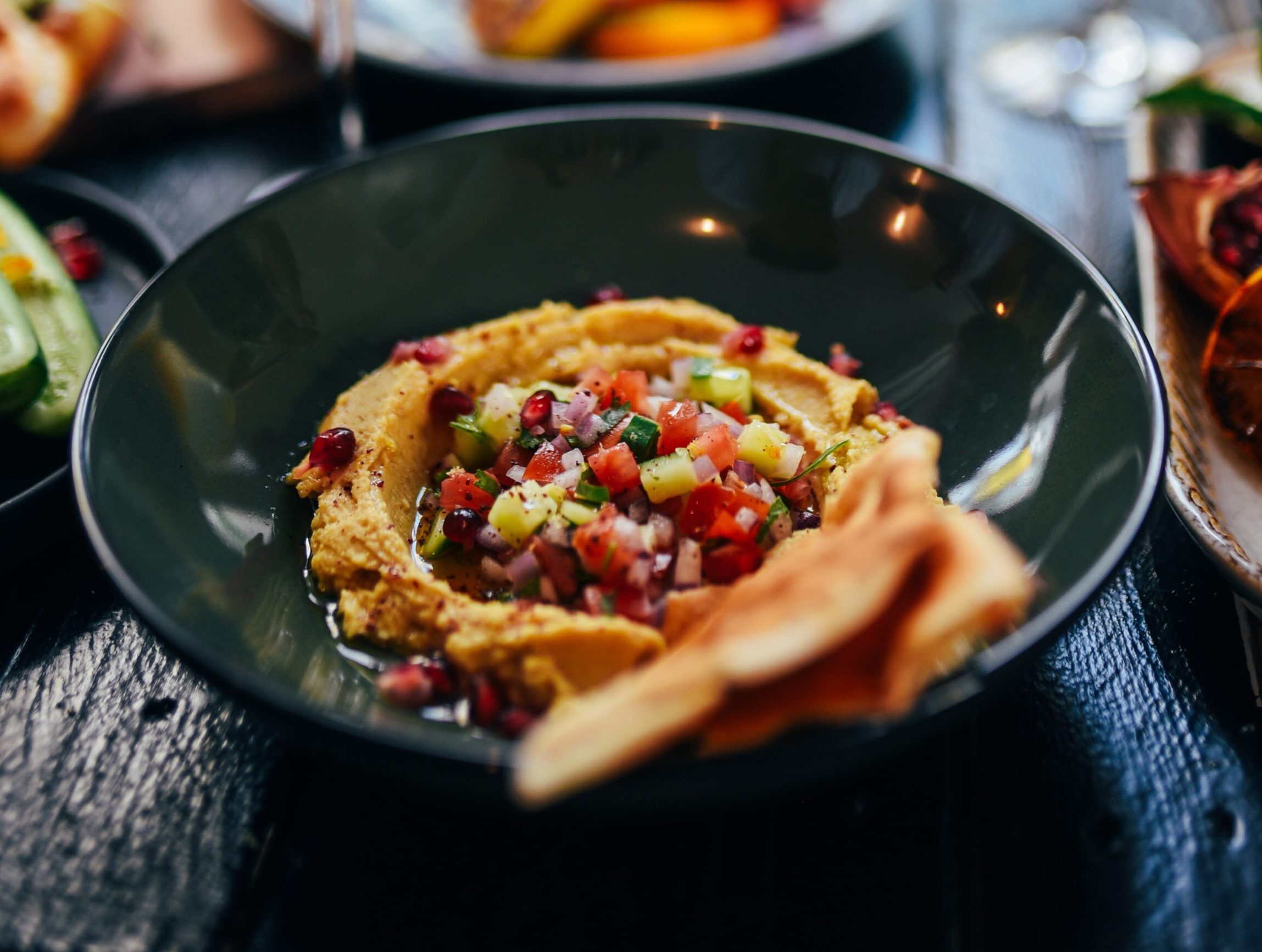 .
Short on time? A reminder that you can order this delicious dish at Kóz bistro, which currently offers take-out meals from Wednesday to Saturday. Enjoy!
As well, guests at Versō hotel (right next to the restaurant) can order food and have it delivered to their room.
---
To read our other blog posts, click here!