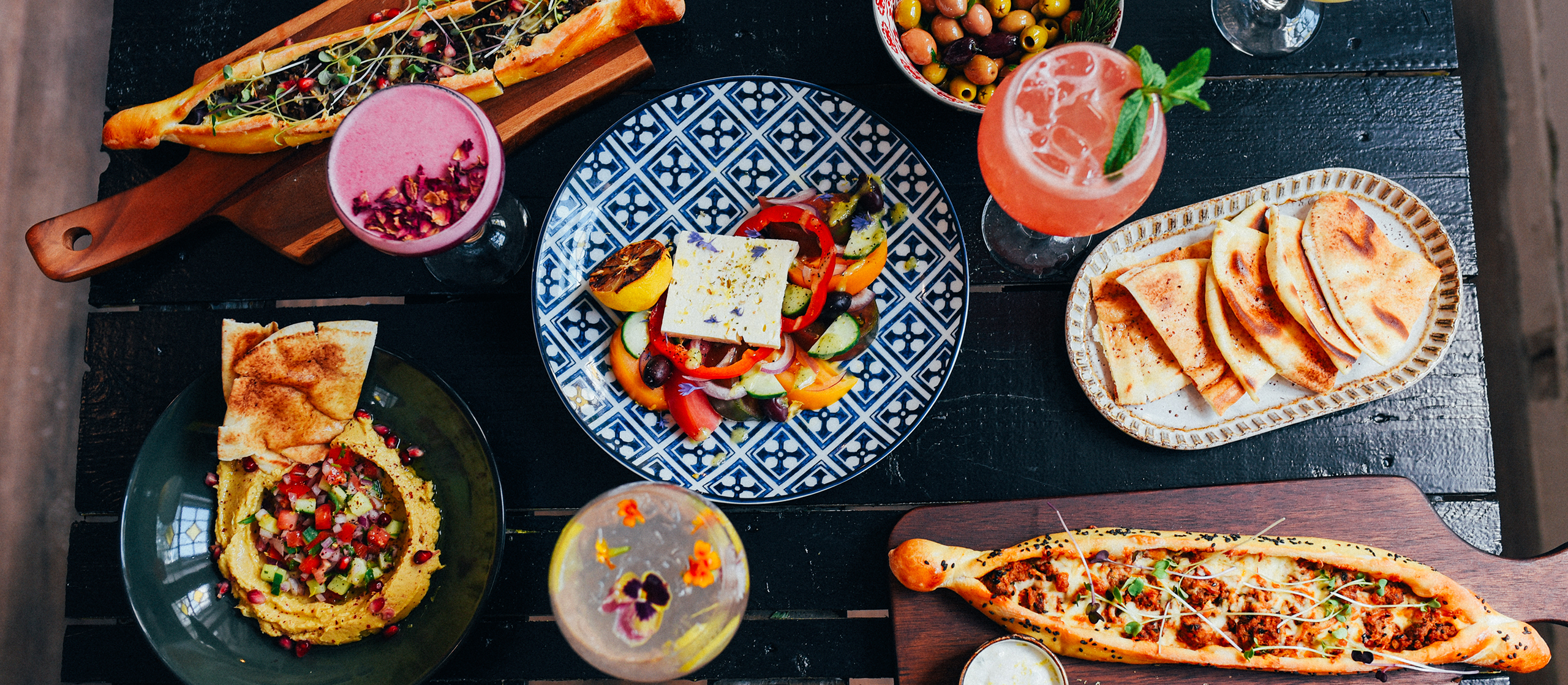 Great News: Our Lunch Menu Is Back!
The Little Discoveries is a tasting menu to share, for 2 or more people. It comprises a few Mediterranean-inspired mezes, and changes according to our Chef's inspiration.
Learn more
C

Choose Bistro Kóz for your social or corporate events!
Located in the heart of Magog and on the shores of Lake Memphremagog, Bistro Koz will offer you an ideal installations with cutting-edge facilities with a built-in screen and a projector. The trendy decor and our personalized services will contribute to the success of your meetings and events to make them unforgettable, whether they are of a corporate, family or festive nature.
The multi-windowed Lōge, with its 900 square feet adjacent terrace, offers you 2,000 square feet of surface area with a breathtaking view of the lake. Also, in business meeting mode, this room offers a 900 square feet meeting space and a space for your breaks and meals, adjacent to the room.
Our cordial and professional staff will meet your every need and provide stellar service. We offer you a unique service because each of your events is unique.
You want to organize an event of 20 people or more? Contact our professional team!