Eating great food lets your imagination soar… You can 'travel' far beyond our borders―to the sunny Mediterranean beaches of Italy; the bustling streets of Istanbul, Turkey; or the sparkling white houses of the picturesque, idlyllic islands of Greece. This particular trip doesn't require luggage or a passport―just a short foray to a nearby grocery store, to stock up on the ingredients that are common in Mediterranean cooking!
Here are some of the foods that have pride of place in Mediterranean cuisine. They are also featured on the menu at the Kóz bistro.
Eggplant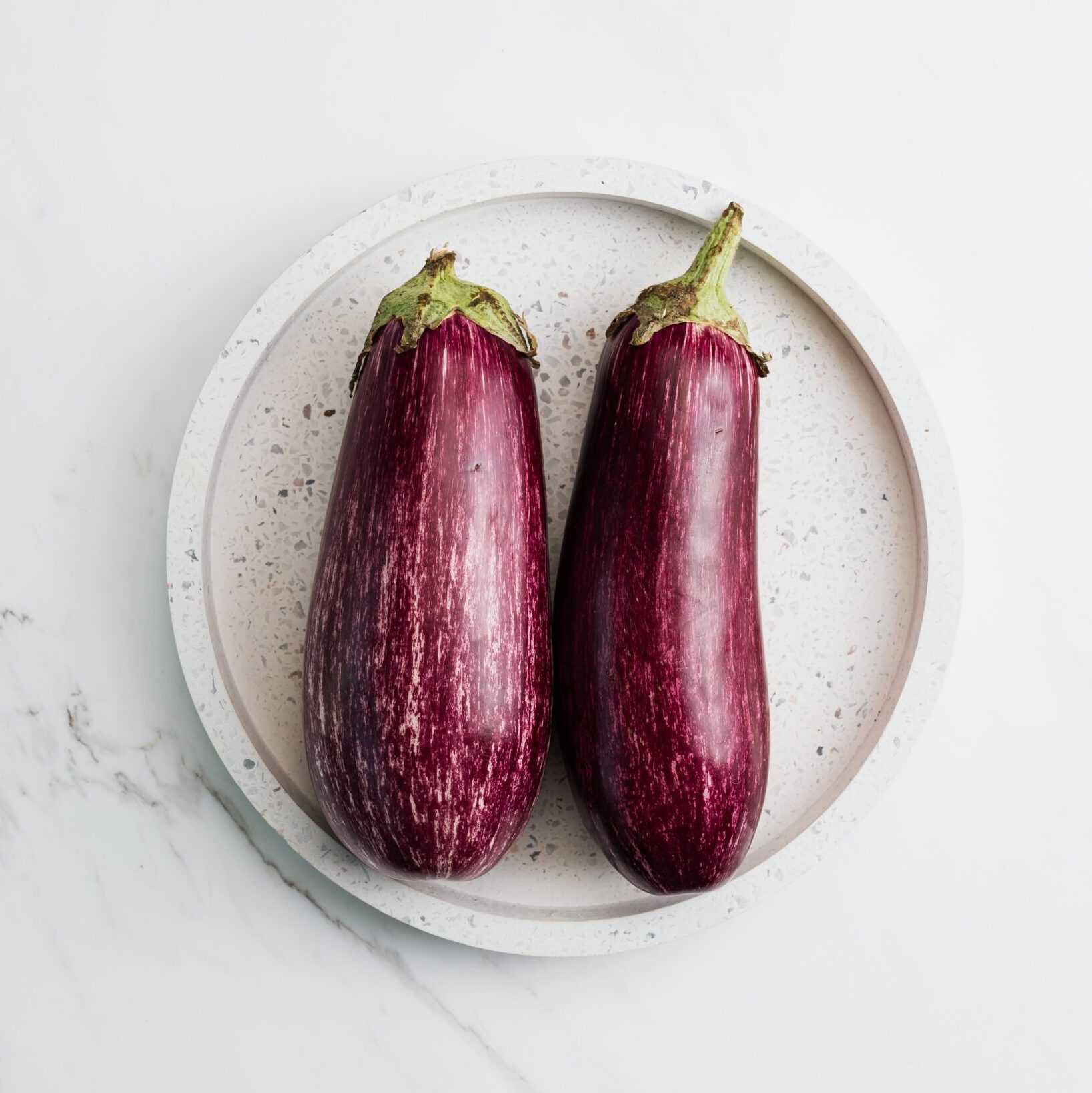 This dark purple vegetable is the main ingredient in baba ganoush, a purée eaten as a dip. Those who live in Mediterranean countries also like to grill eggplant and serve it in a salad or along with meat. In Quebec, eggplants are in season from August to the end of October. That's when you can marinate and preserve them so you can eat them throughout the winter, typically as part of a plate of mezze.
Cucumber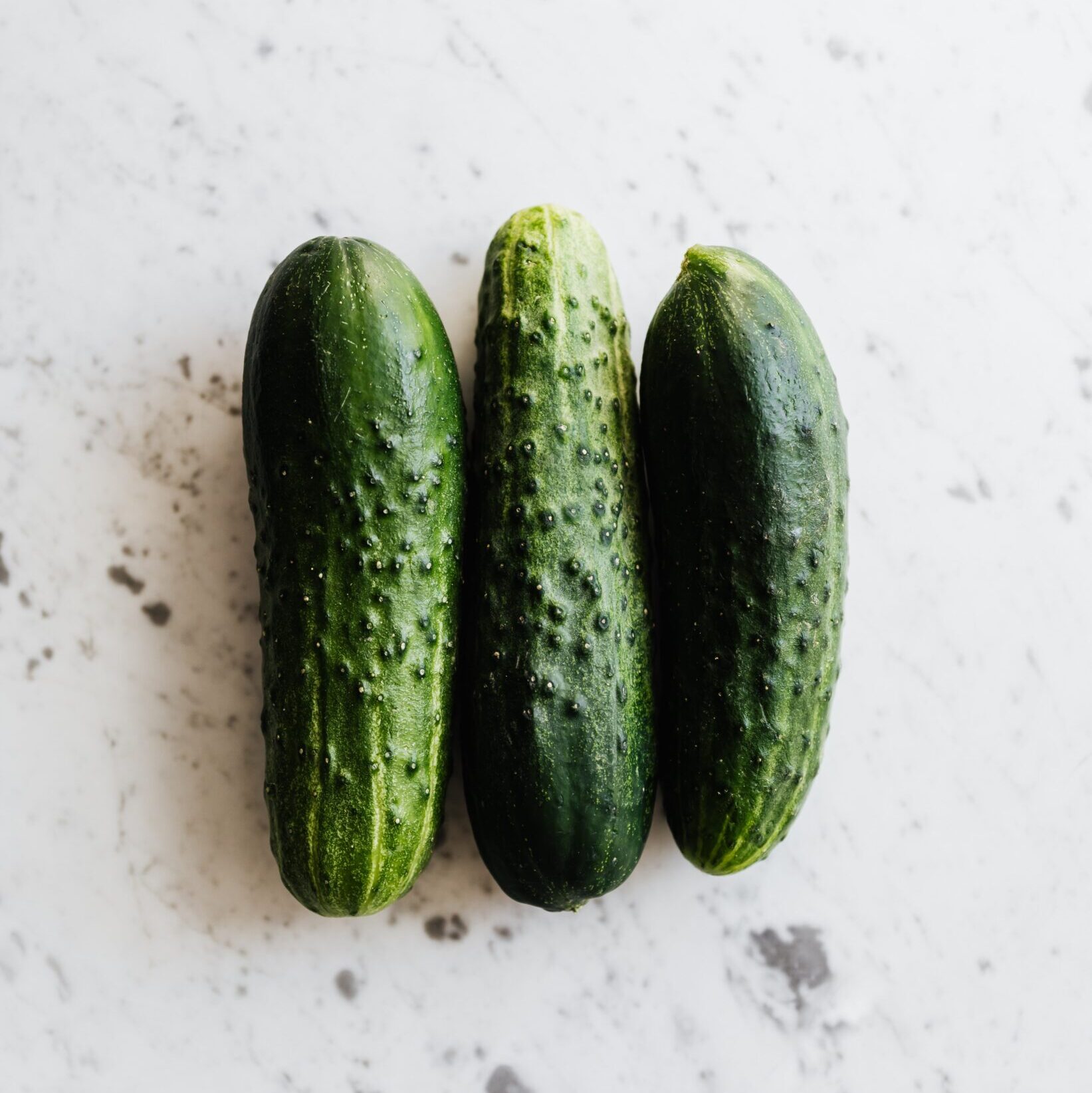 Cucumber is refreshing on a hot day because it's so crunchy and watery. The Mediterranean region of course, is nearly always hot! That's one of the reasons cucumber is found in so many recipes such as salads (Greek salad for example!) or chopped into chunks, as part of a sauce (like tzatziki). In Quebec, cucumbers grown in greenhouses are available all year-round, so you can incorporate them―summer or winter―into any dish.
Pomegranate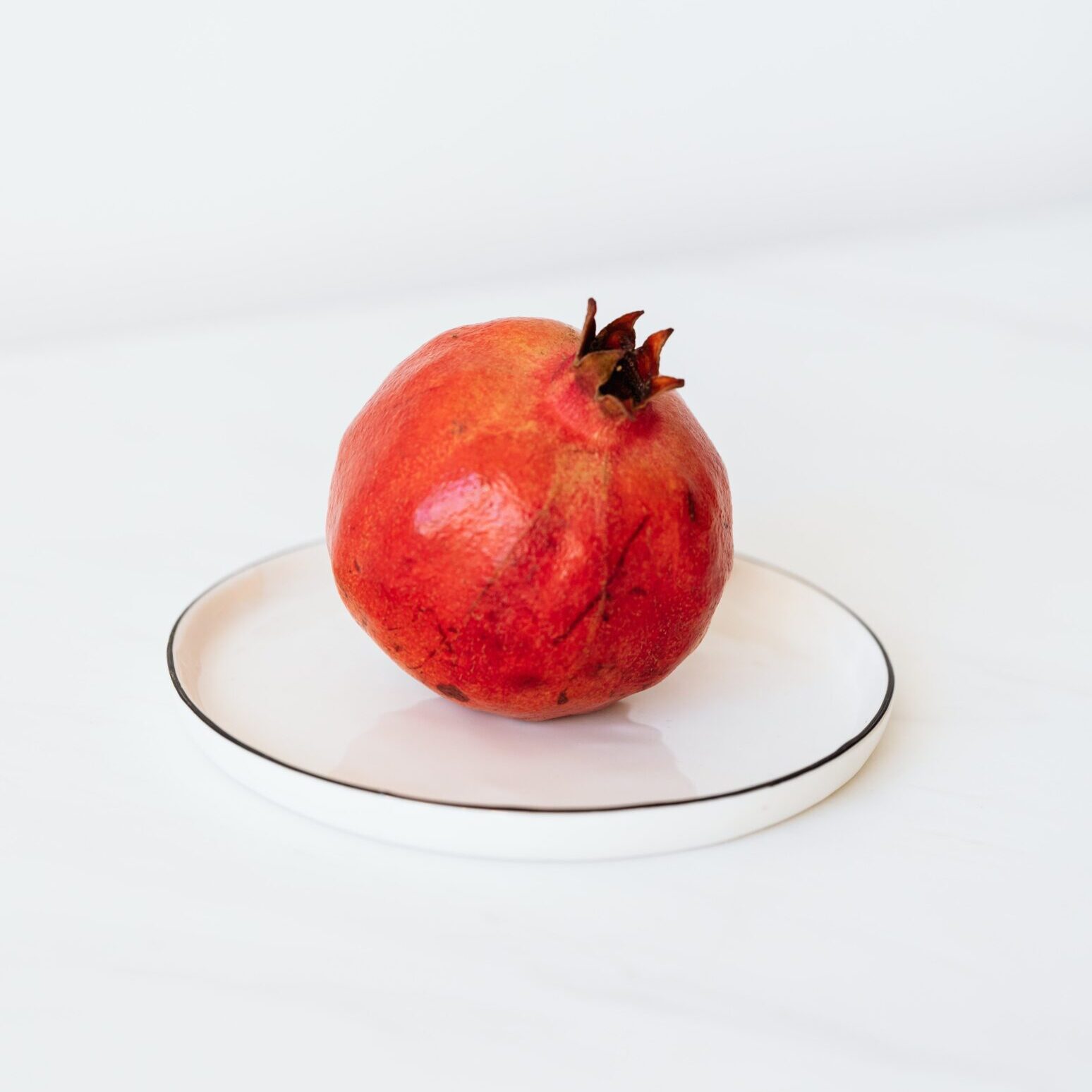 Peeling a pomegranate looks more difficult than it is. To remove all the juicy, crunchy little sweet and sour seed sacks that are inside the fruit, just cut the pomegranate in half, then peel it in a bowl of cold water. The seed sacks will sink to the bottom of the bowl and separate from the flesh. Scoop up the seed sacks then use them in all kinds of food―in salads, dips, desserts…
Plain Yogourt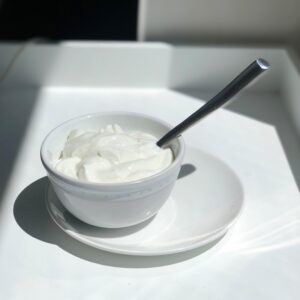 People who live in Mediterranean regions use plain yogurt in all sorts of ways―with mint, fresh herbs, cucumber, garlic, lemon, to name a few. Incorporating plain yogourt also adds protein to a meal.
Feta Cheese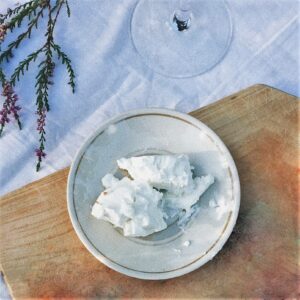 Crumbled onto a plate of couscous, in a salad or on grilled meats, feta cheese often appears in Mediterranean cuisine. Its strong, salty flavour spices up dishes and adds texture. The Kóz bistro also serves saganaki―a Greek cheese made from sheep's milk, that is fried. Saganaki becomes nicely crisp and golden on the outside, but soft and almost runny on the inside. A pure delight and typically Greek!
Chickpeas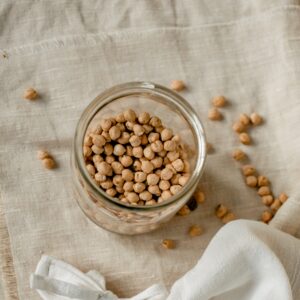 Nutritious, versatile and delicious, chickpeas often rank among the most popular legumes with vegetarians or vegans. In Mediterranean countries, chickpeas are used to make hummus (a dip), falafel (fried meatballs) or simply roasted and seasoned, to add a 'crunchy' texture to a salad.
Nuts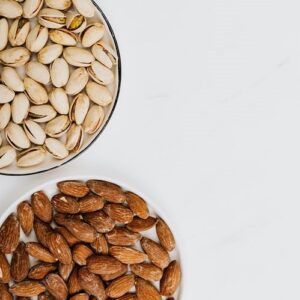 The Turks love pistachios, the Greeks use a lot of pine nuts and walnuts, while the Italians show a preference for hazelnuts and almonds. Nuts are eaten as is, roasted, sometimes salted, sometimes sweet. They are often added to salads, dips (like muhammara), crumbled onto large plates of food or found in desserts, as in the well-known (and delicious) baklava!
Pita Bread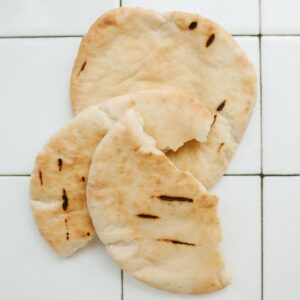 Pita bread is usually brushed with olive oil, then flavoured with salt, sumac and/or oregano before being baked for a couple of minutes in the oven. It's the perfect accompaniment to thick dips like mutabal, muhammara or baba ganoush. At Kóz bistro, we also fry pita bread to create an exotic version of potato chips! You can also garnish the bread with roasted chickpeas and grilled eggplant, then sprinkle feta cheese over the top. The possibilities are endless…
Rose Water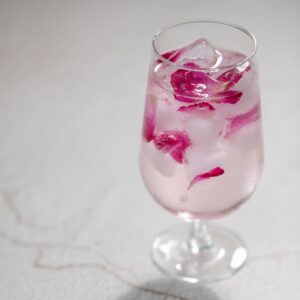 Mediterranean desserts are characterized by strong floral aromas such as orange blossom or rose (to name a few). There are many ways to use rose water―by adding a touch to a simple syrup for flavouring a cocktail or perhaps, to a honey sauce in which to dip newly baked, homemade doughnuts. If you have a sorbet or ice cream maker at home, add some rose water to your own frozen creations!
Lemon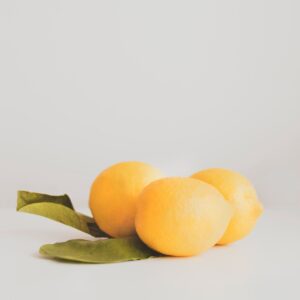 Mmm… who doesn't like lemons? The Mediterranean people put lemons, lemon juice and even lemon zest on almost everything, in drinks and dishes of food, in dips and desserts… Take a cue from them and sprinkle lemon on anything you like. It will add a distinctive zing to any dish you prepare!
And if reading all this has whetted your appetite, but you don't have time to cook a meal that incorporates some of the above suggestions, well then, head to the Kóz bistro where we're happy to welcome you! Book your table online now!
---
To read our other blog posts, click here!