As the year moves from one season to the next, we tend to adapt our diet, choosing food based on the temperature and what products are available at a certain time of year. That also applies to our choice of beverages, especially wine.
Here are some recommendations about what wines are popular in certain seasons, as the year rolls by…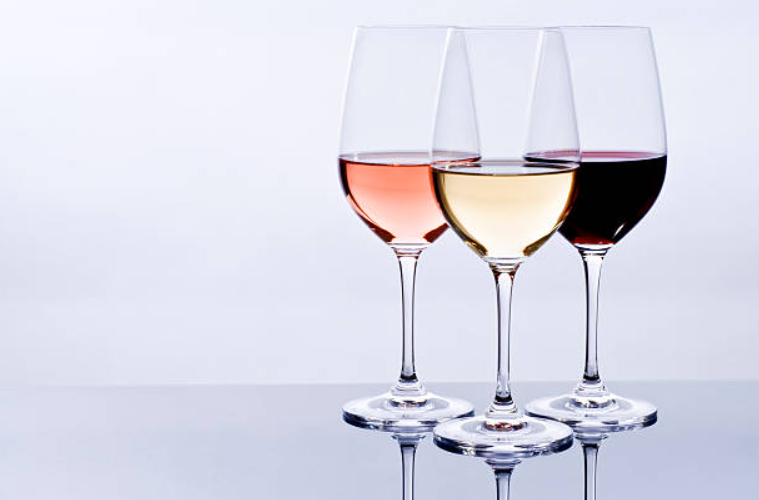 What to Drink and When to Drink It
During the chilly winter months, we tend to go for hot coffees, spiced teas, hot chocolates, and other warming drinks. That is also when red wine comes into its own. It's stronger, spicier and more aromatic than other types of wines and it goes really well with popular winter fare such as stews, gravy-laden dishes, pâtés and oven roasts. Look for blends based on Sangiovese, Cabernet Sauvignon or Mourvèdre grapes.
In the spring, when the snow melts and plants are poking through the soil, rosé wines make their appearance! Holidays such as Easter, Mother's Day and Victoria Day (Patriots' Day in Quebec), are when you can start to enjoy a glass of wine on a terrace (weather permitting, of course!) As the natural world awakes, we opt for a lighter diet, substituting stews for meat grilled on the barbecue, fresh seafood, and spring vegetables. Our wine choices run to Grenache rosé, Syrah rosé and/or Pinot Noir rosé.
During the summer, we look for something refreshing to quench our thirst. That is when white wines predominate. They make the perfect accompaniment to farm-fresh produce, grilled fish, salads and light, healthy sandwiches. The most popular grape varieties are Riesling, Sauvignon Blanc as well as Chenin Blanc.
In the autumn, rather than start choosing red wines again, it is fun to celebrate the fall colours by drinking orange wine. This trendy drink has nothing to do with oranges! Rather, it's the result of leaving grape skins and seeds in white wine during fermentation and that produces wine with a beautiful orange hue (pale or dark, according to the grape variety). Orange wine is aromatic, high in tannin and has a lot of flavour—a perfect compromise between drinking red or white.
All these wines can, of course, be drunk at any time of the year. What you choose to drink depends entirely on your own particular preference!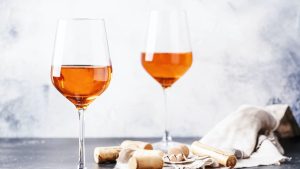 Marrying Mediterranean Food and Wine

The menu at Kóz bistro is themed around dishes popular in the Mediterranean countries, so it goes without saying that we offer vintages from that region, as well as wines from elsewhere that go well with our exotic, flavourful cuisine.
You can't go wrong if you choose a white wine to accompany a salad or mezes (to share), a red wine for lamb and beef dishes or pide (Turkish pizzas), and a rosé for fish and seafood. Sparkling wine is the go-to beverage for special occasions (or frankly, to drink at any time!)
A Word From Our Wine Expert, Sommelier Michael Otaka
Our sommelier Michael, who recently gave us an interview, tells us this:
"It's natural to seek comfort food in the winter. We're more-or-less programmed to want something that keeps us warm! At that time of year, strong, intensely flavoured, spicy drink—like a good red wine—are popular. When it's hot, we want food that is lighter and easier to digest, such as a salad or grilled meat, along with a white wine.
I change the wine list according to the time of year, but I always have a good selection of wines in our cellar. I do offer more reds in the winter and more rosés in the summer to complement the dishes on our seasonal menu.
The most important thing is that you're happy with your choice. If you prefer reds, don't stop drinking them just because it's summer. Good wine is good wine—no matter what the time of year!"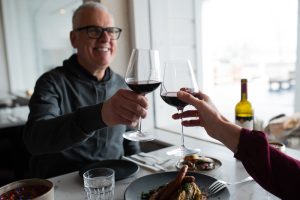 So… Will we see you soon at Kóz bistro?
---
To read our other blog posts, click here!