In Old English, the word scearu meant "to divide one's own and give part to others". Not too far from the modern-day meaning of "share"! And altogether apt for describing your dining experience at Kóz, Magog's new Mediterranean bistro.
In fact, not only is our menu intended for sharing, but our values, identity and atmosphere all convey the same concept.
In this article, you'll discover the key elements that have made sharing central to our experience.
Back to our Roots in the Comfort of our Magog Restaurant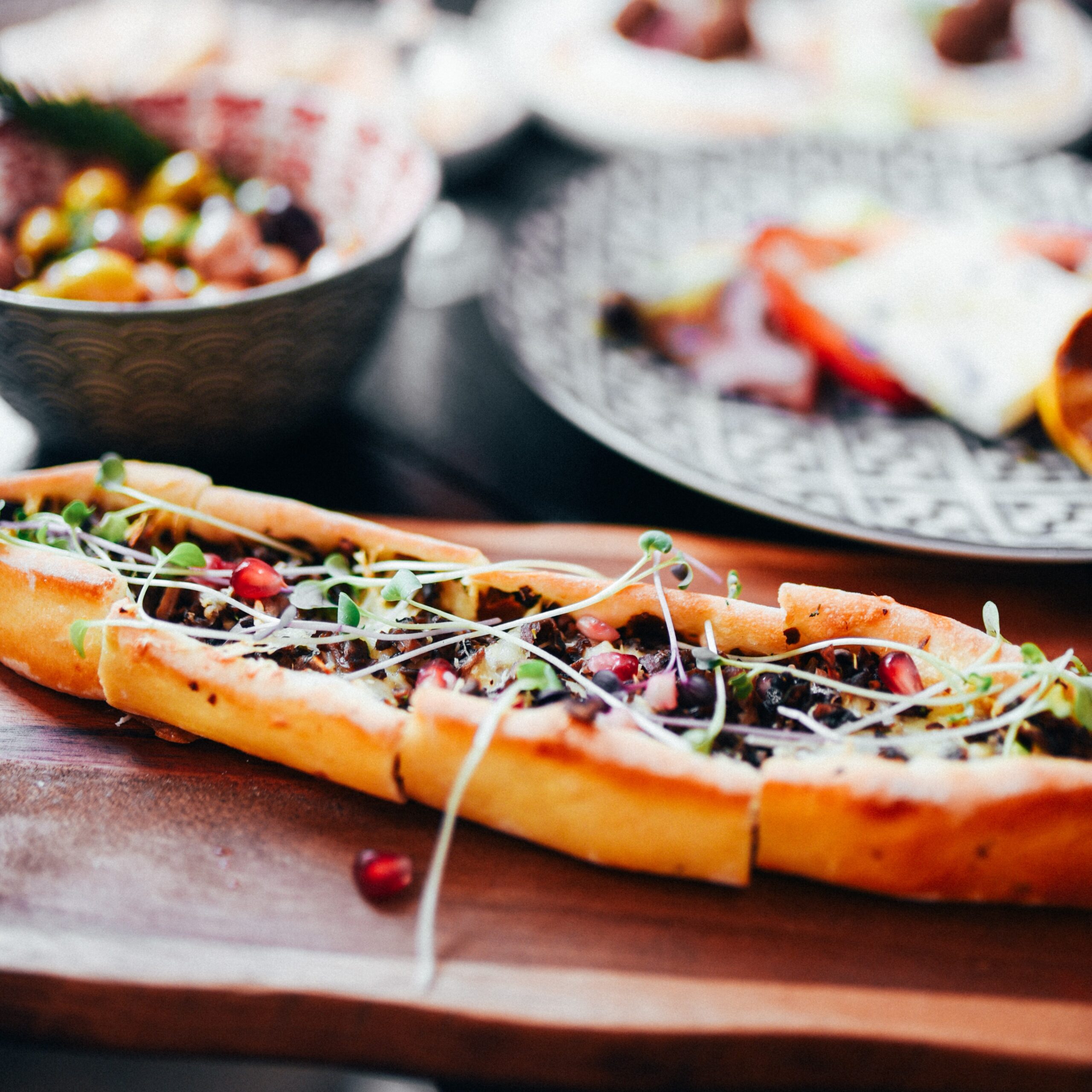 Quebecers like to gather with family and friends for a delicious meal, a drink or a coffee. It's our way to connect with one another. And it's no modern-day tradition!
In fact, we owe this natural propensity to our different European origins. Whether our ancestors came here from France, Italy, Belgium, Scotland, or elsewhere, these long-past cultures still influence us today—Quebecers love sharing dining experiences that nourish both body and soul.
Kóz has organically made this drive to share the backbone of its identity. That's why our menu consists of dishes that are passed around the table, which often takes us back to cherished childhood memories.
A Complete Change of Scenery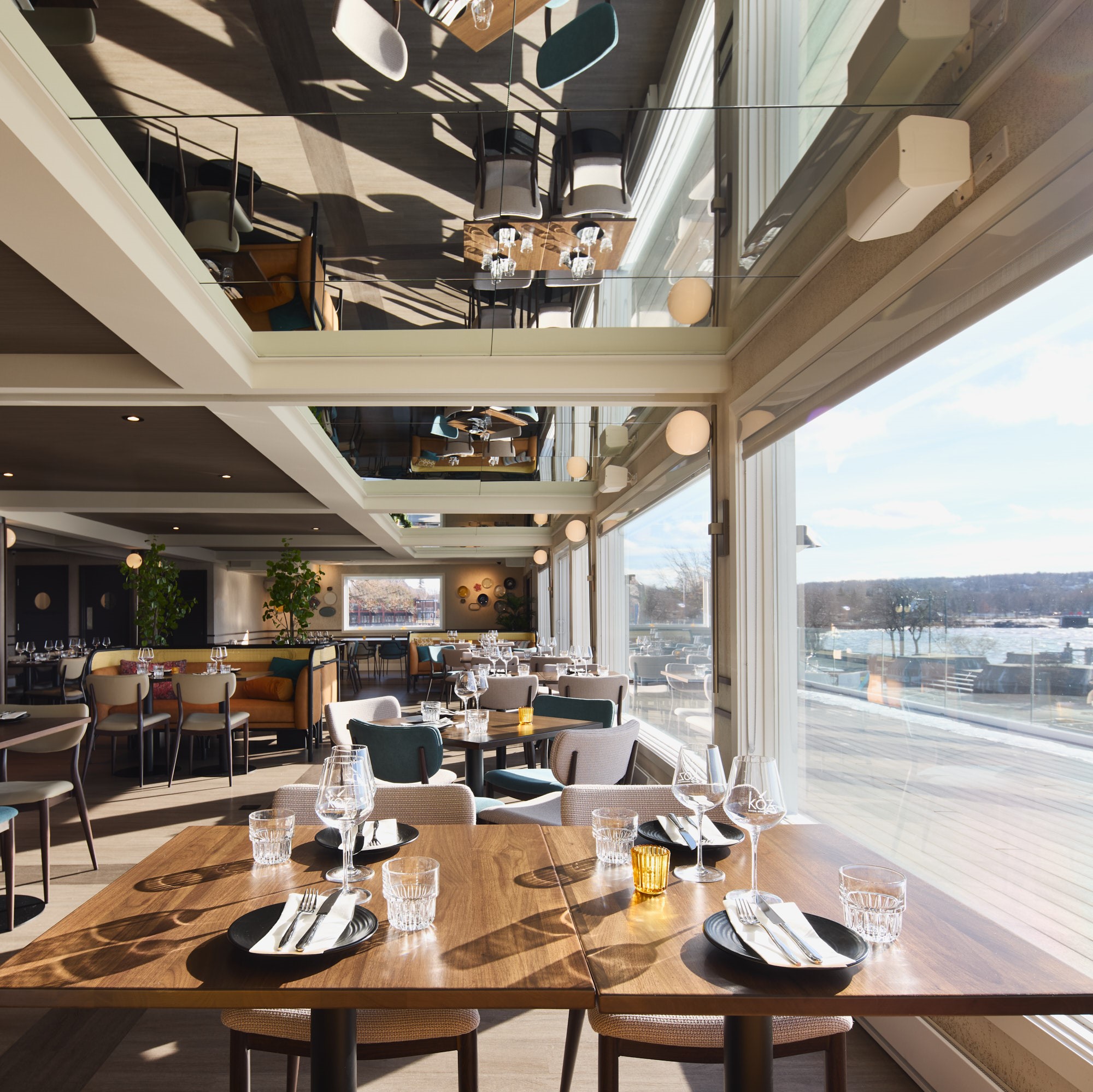 Our Magog restaurant offers an adventure like no other. Kóz features an inviting decor, inspired by the traditional colours and patterns of the Mediterranean.
Immerse yourself in a setting that blends Greek and Turkish influences and share this moment in the company of friends or family. Our promise: a colourful gourmet experience that will take all your senses on a journey abroad.
For example, choose the discovery menu for two or more people, allowing you to try several dishes during a single meal! Also, our mezzes (small dishes) consist of hot or cold foods placed in the middle of the table and perfect for sharing. Even our cocktails, such as our pots of alcoholic iced tea, are ideal for sharing as pre-dinner drinks!
Conviviality at its Best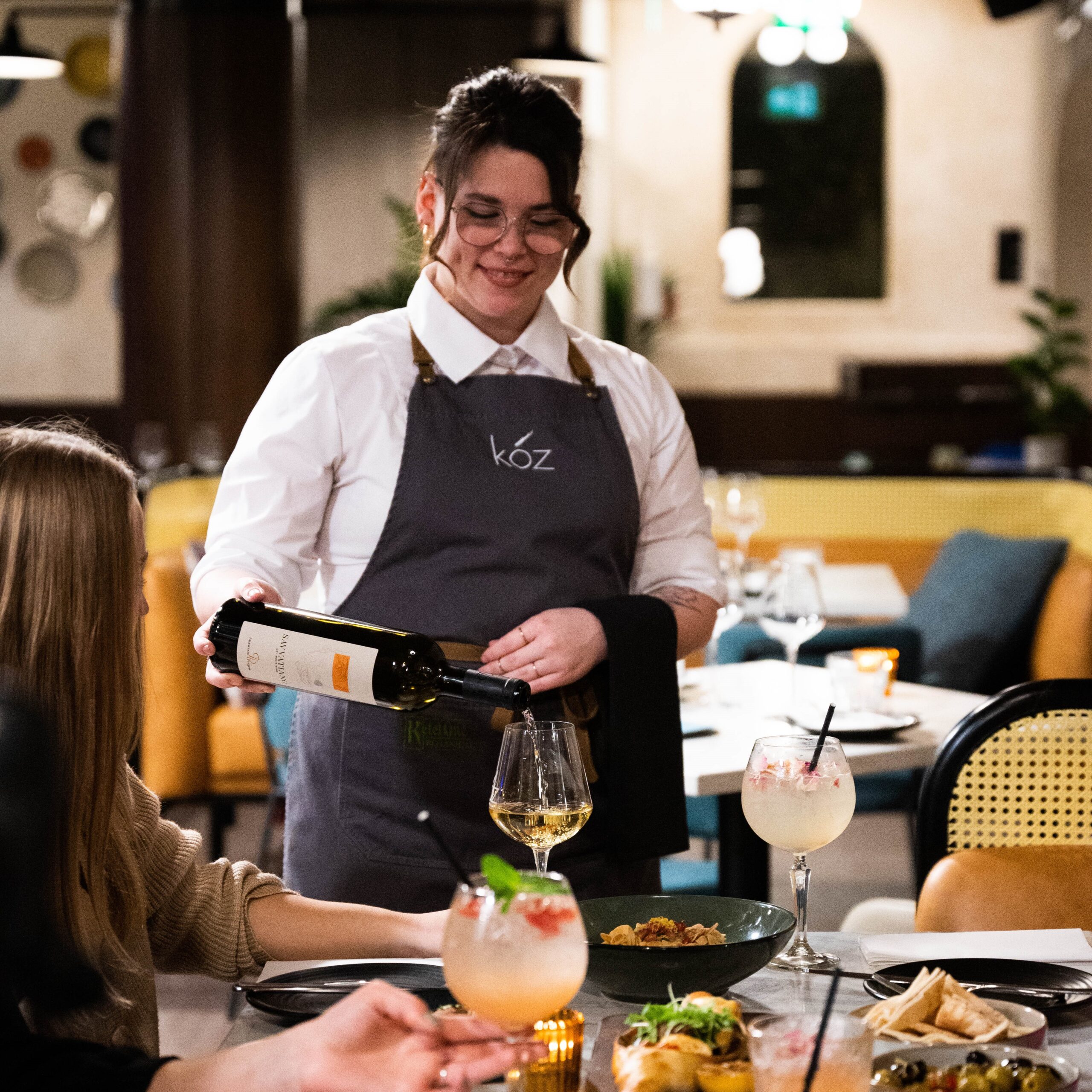 It's a rule at Kóz: we take an unpretentious, convivial approach. We want you to feel at home, and welcome you warmly and attentively, creating a setting conducive to sharing. Visit us and see for yourself!
Come experience the unique concept of our Magog restaurant and let our attentive waitstaff guide you. With their outstanding service, they'll greet you, help you with wine and food pairings, share their favourites, and much more.
---
To read our other blog posts, click here!